Item: Bamboo Toothbrush - Single with Blue Colour Bristles

Description: Reduce the burden on landfills by using this bamboo toothbrush. This eco-friendly brush is made of sustainably grown biodegradable bamboo.

Price: $4.49 NZD

Size: Single brush - Blue bristles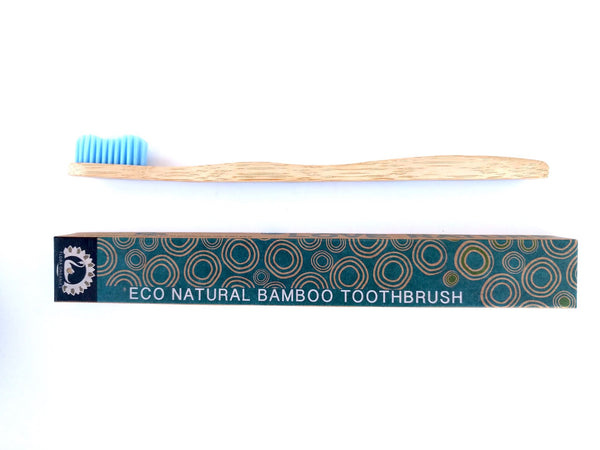 Tons of plastic toothbrushes go into landfills every year that will take up to 1,000 years to decompose. Your choice makes a difference to the planet.


This is our own branded tooth brush that is custom made to our requirements. High quality variegated length bristles and user friendly shaped handle.
This is a SINGLE bamboo toothbrush
Bristle colour - Blue

√ Bio-degradable handle made of sustainably grown bamboo
√ Gentle on teeth
√ BPA free nylon bristles                                                                                                        √ Recyclable cardboard packaging

Dentists always recommend using a soft toothbrush that is gentle on enamel and gums. These toothbrushes have soft bristles but are firm enough to do the job. Bamboo is naturally water resistant. But to extend it's life, pat dry slightly after use and stand up to let it dry.