Item: LAVENDER pure essential oil - 24 mL

Description: 100% pure, steam distilled | Aromatherapy for relaxation, for promoting the healing of skin and minor burns and for antiseptic and pain-relieving properties.

Price: $14.00 NZD

Size: 24 mL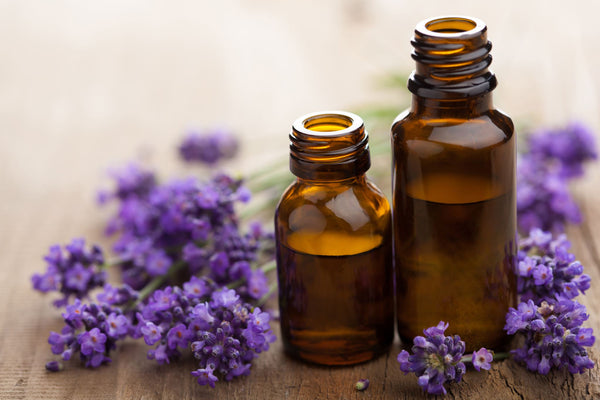 Lavender oil has many uses including promoting restful sleep, reducing headaches as well as anxiety and emotional stress. It is also helpful for dry chapped lips, cold sores, soothing minor burns, promoting the healing of skin and reducing scarring as well as improving dermatitis, eczema and psoriasis.  One of the very few oils that can be applied 'neat' (without dilution).
INGREDIENTS: 100% Pure Therapeutic grade Lavender (Lavandula Angustifolia) essential oil
Lavandula Angustifolia oil is a highly valued lavender oil because of its rich, sweet, floral, herbacious aroma.
Steam distilled

In a 24 mL glass dripulator bottle with safety cap

Guidelines for use: Essential oils are highly concentrated and should almost always be diluted down in a cleanser, lotion or carrier oil. Lavender oil is one of the few oils that can be applied undiluted in small amounts. With all essential oils, a patch test is always recommended before before using, in case of sensitivity.