Item: Clove Oral Oil - with oil of Clove for Dental pain

Description: A dental pain relieving oil for dental pain before or after seeing a dentist

Price: $10.49 NZD

Size: 2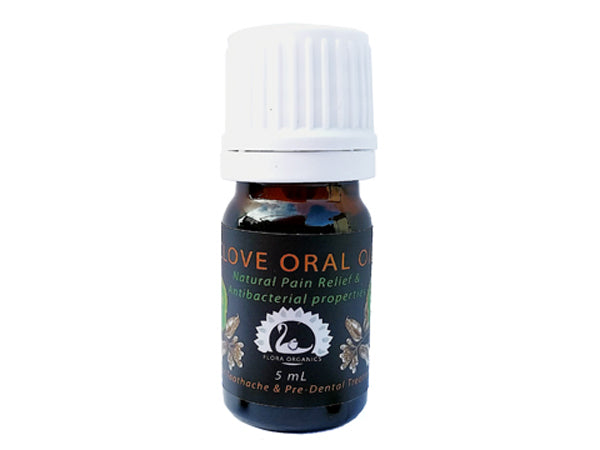 Clove Oral Oil with Clove essential oil - Oral oil for dental pain / toothache


Rich in Eugenol, Clove oil has strong, analgesic (pain-relieving), anti-inflammatory and antibacterial properties. It does not replace advice or treatment from a qualified dentist but can assist in recovery or while you wait for treatment.
INGREDIENTS: Therapeutic grade Clove pure essential oil in a base of Organic Safflower oil, *Natural Vitamin E
*gluten free

Clove oil is used and recommended by dentists to treat and relieve toothache and tooth socket/gum pain and inflammation. As with most essential oils, it should always be appropriately blended into a carrier oil first before use. This blend is ready to use at the recommended concentration safe for gums.

For all dental pain, please consult your dentist.

HOW TO USE: Apply a few drops to clean cotton and use as a dressing on an inflamed painful area in the mouth.